Olympus Mons & Pital Crater

Valles Marineris

Global Mosaic , Shield Volcano Tharsis Tholus & first image of Mars by MOM
Previous
Next
Mars Orbiter Mission
Mars Orbiter Mission (MOM), the maiden interplanetary mission of ISRO, launched on November 5, 2013 by PSLV-C25 got inserted into Martian orbit on September 24, 2014 in its first attempt.
Technological Objectives:
Design and realisation of a Mars orbiter with a capability to survive and perform Earth bound manoeuvres, cruise phase of 300 days, Mars orbit insertion / capture, and on-orbit phase around Mars.
Deep space communication, navigation, mission planning and management.
Incorporate autonomous features to handle contingency situations.
Scientific Objectives:
Exploration of Mars surface features, morphology, mineralogy and Martian atmosphere by indigenous scientific instruments.
Payloads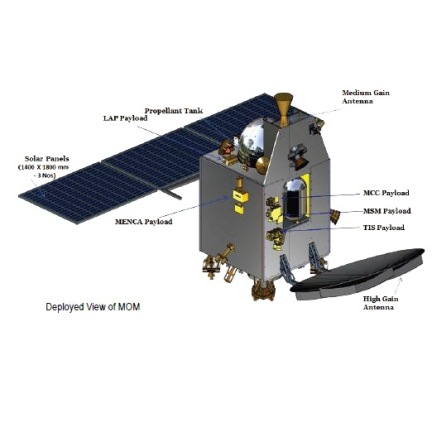 The Mars Orbiter Mission carries 5 payloads to accomplish its objectives. 3 electro-optical payloads operating in the visible and thermal infra-red spectral ranges, a photometer to sense the Mars atmosphere & surface and an exospheric neutral composition analyser. Know More
Data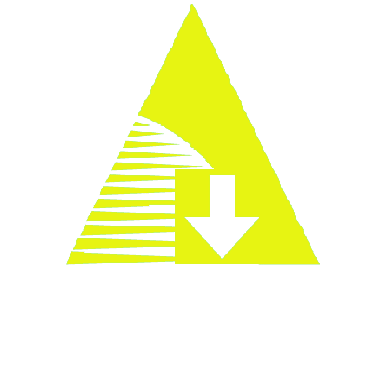 MOM data sets are engineered in Planetary Data System Standards 3 which is a defacto standard for planetary mission data sets. To access the online archive with the latest publicly released data click here
Brochure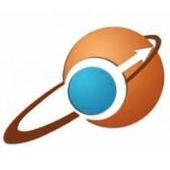 MOM Brochure released during the launch, containing about the Mars, mission objectives, mission plan, payloads, spacecraft, launch vehicle, ground segment and challenges, is available here
Trajectory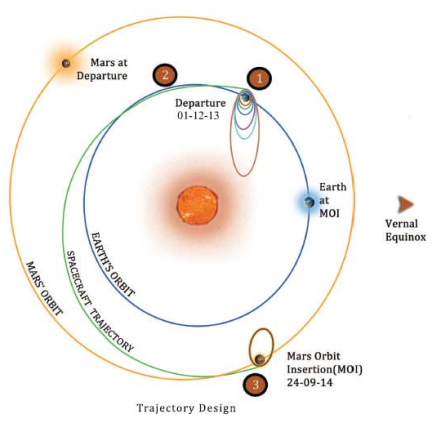 The spacecraft is injected into an Elliptic Parking Orbit by the launcher. With six main engine burns, the spacecraft is gradually maneuvered into a departure hyperbolic trajectory with which it escapes from the Earth's Sphere of Influence (SOI) with Earth's orbital velocity + V boost. Know More
Mars Atlas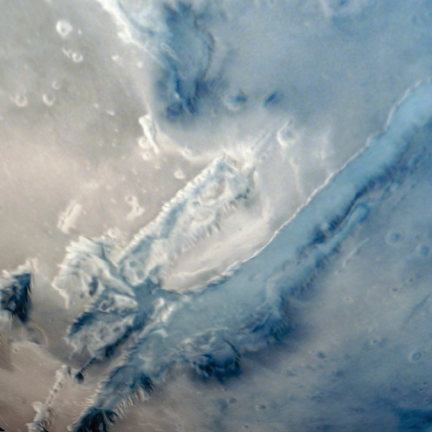 The Scientifific Mars atlas, released on 24 Sep, 2015, provides glimpses of the various morphological features and atmospheric phenomenon occuring on Mars as captured by Mars Colour Camera (MCC) onboard Mars Orbiter Mission (MOM). Download
Payload Papers